Cat Cordion Scratching Board
Regular price
$49.99 USD
Sale price
$29.99 USD
Unit price
per
Sale
Sold out
NO MORE BORING FOR YOUR CAT!!
Cats are always looking to play and random cardboard boxes aren't the solution. 
The Presenthem
™ Cordion is specifically designed to appeal to a cat's natural predatory instinct, offering them a fun and stimulating way to

 

play for hours.
Helps Relieve Anxiety
1 in 3 cats shows symptoms of anxiety and stress that stem from boredom. By providing proper stimulation, the Cordion can help reduce stress levels in cats, making them happier and healthier.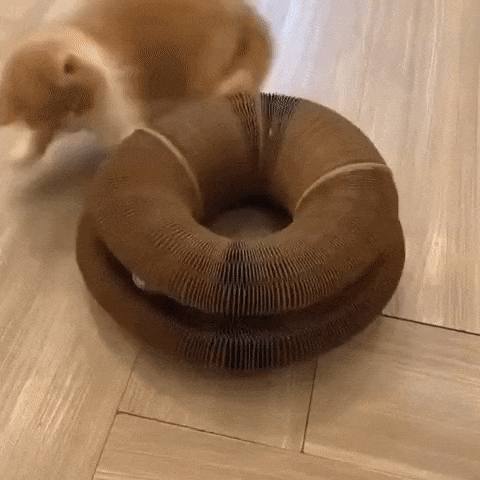 A Healthier Lifestyle
Cats are naturally meant to be active. In fact, being lazy can lead to issues like vomiting and obesity. The Cordion can entice the chunkiest of cats into a full-body workout in a matter of minutes.
No More Scratches
The Cordion is also a scratch-board and can withstand the sharpest of claws. You can rest easy knowing your furniture won't be the victim of their small yet mighty paws.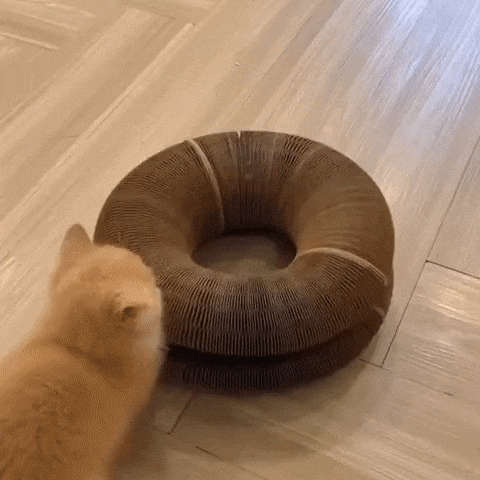 Shipping Policy

3-7 working days for most countries and districts (24 hours to process the order and additional 3-7 working days for shipping).

For remote districts it may take longer time.During peak seasons(like Mother's Day, Christmas) shipping might need additional 1-2 working days to ship
Warranty & Note

We will examine all the products before shipping them to your location, so we are 99% sure that everything is perfect and no missing parts.

However, we hope that you can understand the product might travel a long time then arrive in your hand, so it might be damaged during this traveling.

Don't be angry! Just send us a message or email, and we will try our best to solve your issue. All the messages will be replied to within 24 hours, so thank you for your support and understanding.
Share
Neat little toy that actually exists
I had seen this on reddit that was linked to a scam website, but I thought the product looked cool. I searched the name on Amazon and this one popped up, so I figured I'd give it a shot. This is a pretty neat little toy. It was not packaged how I thought it would be. It's basically a cardboard accordion, and you bend it around and there are magnets in the ends that stick them together. I had no idea there were magnets at first and though we would have to use some sort of double sided adhesive, but that magnets actually do a really good job. My cats enjoy playing with it well enough, it's already a little beaten up. It is kind of unfortunate it costs $20 for a toy that will inevitable get torn to shreds, when I could get a plastic version that would last years for the same price. But it is cool to know this is a real product, and it can bend a morph in ways a plastic one cannot (though I don't think my cats care that is can do that).
Intrigue your cat
Ive been seeing these in advertisements and wanted to get one for my cat to encourage him to play around. It comes looking smaller than expected but one its together it gets larger. I thought it was at first maybe tape on the ends to connect but they are actually magnetic and so easy to connect! You want to make sure you place the ball inside then connect the two ends. Once connected you can move it around. There is addittional catnip to get your feline friend extra interested. How to get the ball out will perplex the- even my three year got all frustrated cause he couldnt figure out how to remove the ball haha.
Works
Works well my cats enjoyed it while it lasted
Cats love it
The cats love playing with it
Cute for cats
My wifes sister has two cats. Got this for her hoping they enjoy.
Its a nice toy I think. Even my dogs found it interesting when I opened the box.
Overall I think its nice