Presetenthem Ivy - Smart Flowerpots, Endless Fun
Regular price
$109.99 USD
Sale price
$79.99 USD
Unit price
per
Sale
Sold out
Our goal in creating Presenthem Ivy was to let plants express themselves better. 
Not only does Presenthem Ivy have an array of expressions, but it can also interact with humans in an intriguing way. What's even more amazing is that Ivy can help you keep your plants stay alive and healthy.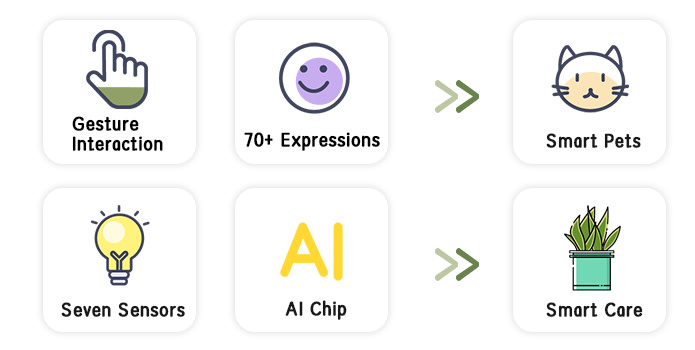 With the help of Ivy, your plants become 
adorable
and interactive pets
. Along with
gesture
interaction
 features, it has more than 70 different animations to express 
different emotions
. 
Another feature that makes Ivy so smart is that its
plant care is customized based on the
surrounding
environment
. All you need to do is pay attention to Ivy's expression and tend to your plants every need.
Note: The actual colors are lighter than how it shows in the photos.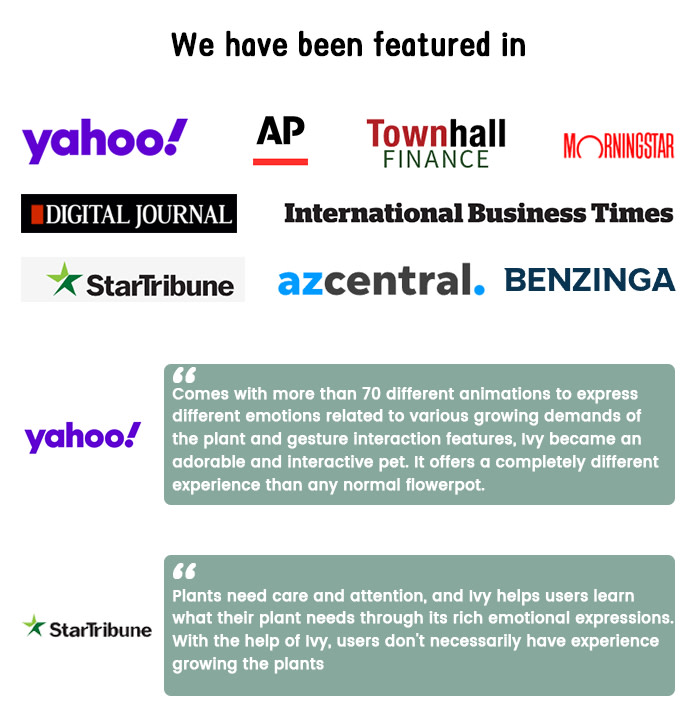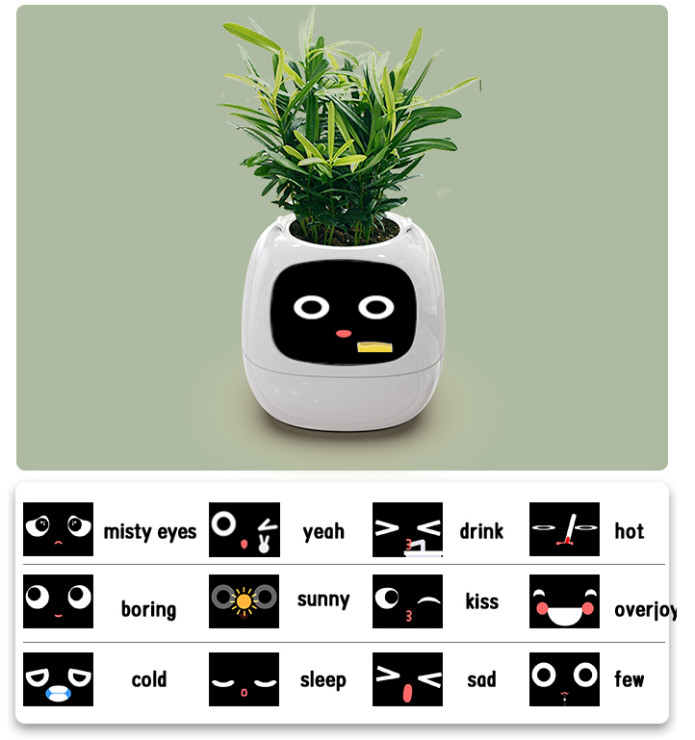 Plants need your care and attention, and Presnethem Ivy helps you learn what your plants need.

This little plant has been spending too much time indoors and is feeling a little blue. Maybe it needs some sunshine to cheer up! See how happy it looks with some extra sunlight? 

Ivy wants some water. Fill the cup and Ivy's happy again!
In addition to being a flowerpot, Ivy also has an artificial intelligence built into it. Ivy develops a personality through interaction with you as the owner.

You can see how happy Ivy is when you hold it. 

Presenthem Ivy reacts when you touch the leaves! 

When you open the curtains, you might wake Presenthem Ivy up! 
Having Presenthem Ivy is just like having a real pet at home.
You will find Ivy to be a lovable companion which brings healing and peacefulness to anyone. It offers a completely different experience than any normal flowerpot. 
Presenthem Ivy is very resourceful and is capable of learning new things.
Presenthem Ivy will give you varying types of feedback when interacting with it. Each interaction will have a unique response depending on your action or the environment it is in. Therefore, every Ivy is different.
While not being interacted with, Ivy will also engage in simple activities on their own such as sleeping, whistling, and more. 

Presenthem Ivy can also be connected to your smart home devices. Let Ivy bring your fantastic ideas to life.

*We are working on adding support for Apple HomeKit.
Touching the leaves of the plants will trigger Ivy to turn on and off the lights.
How cool is that? 

With the help of Ivy, you no longer have to have experience planting to understand your plants.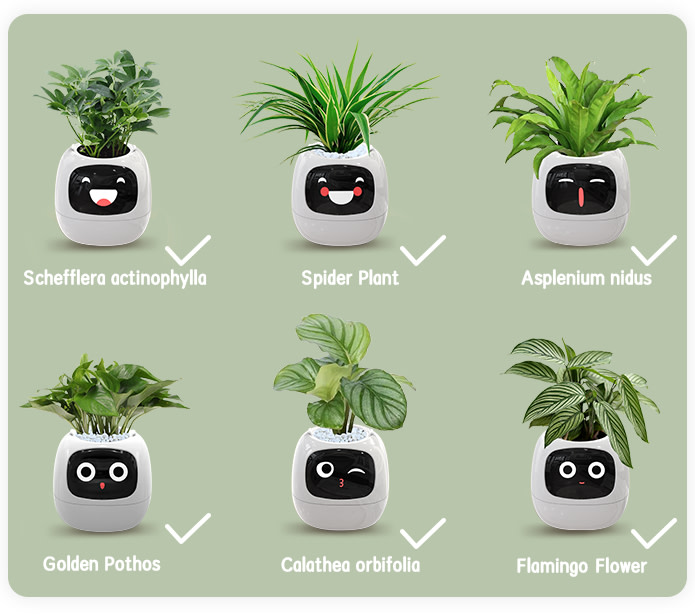 Presenthem Ivy is equipped with a wealth of sensors and a set of plant databases that are supported by the Cloud, enabling it to analyze the needs of your plant. Together with the AI system, which can trigger a wide range of expressions that can show you exactly what your plants require.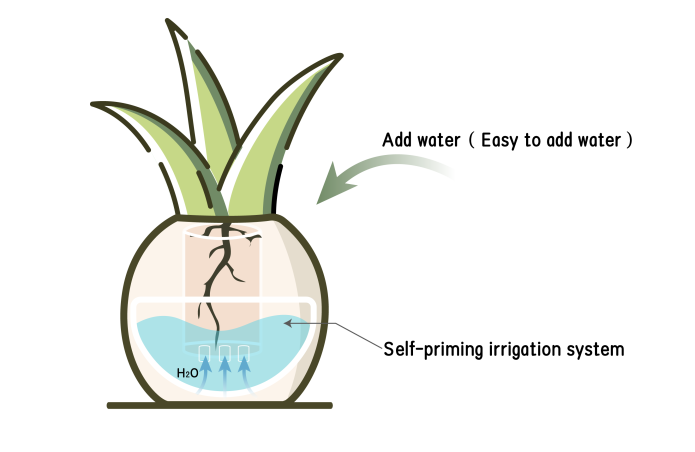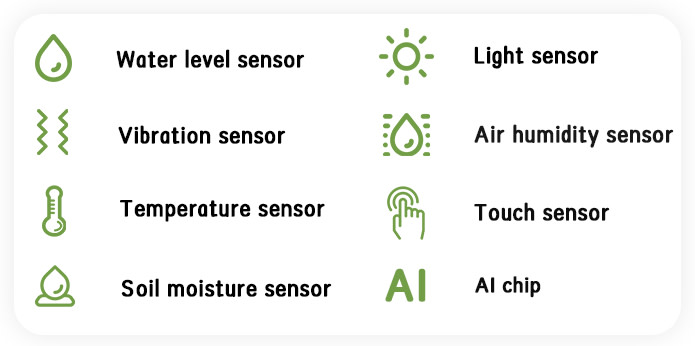 Thanks to Presenthem Ivy, you do not need to water your plants nearly as often, which saves you time.

Suitable for different kinds of indoor settings.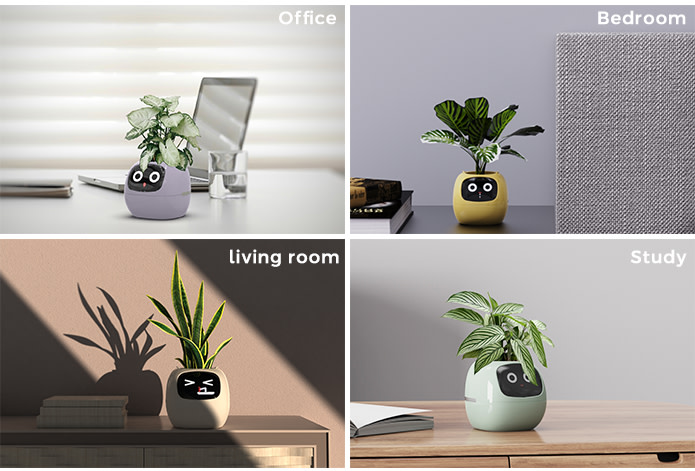 With a weight of only 270g, you can easily take Ivy with you wherever you go.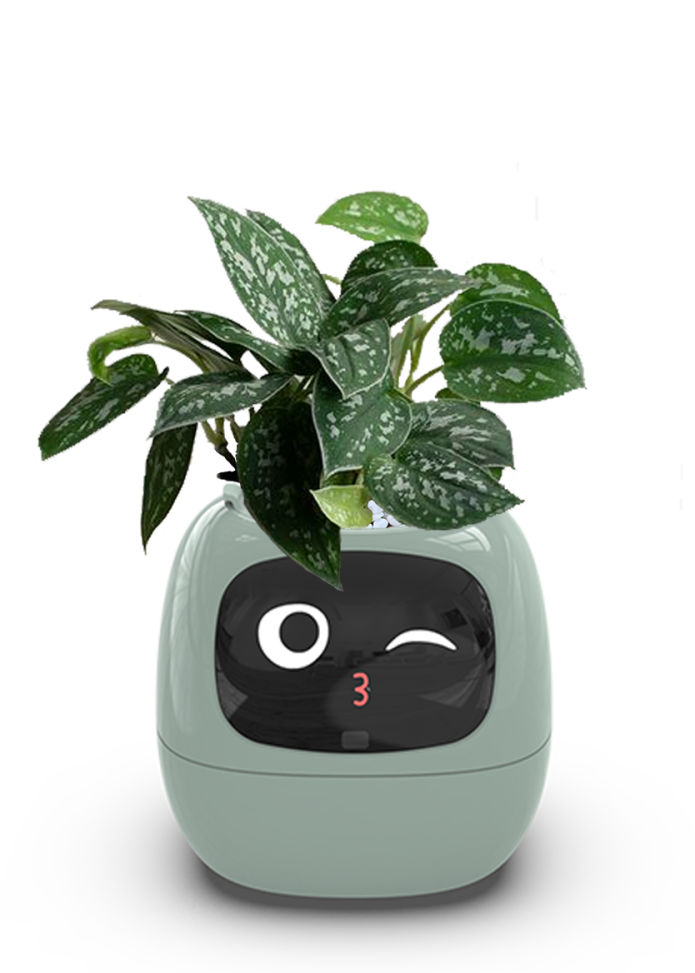 Presenthem Ivy was designed with water resistance in mind and is highly durable, so there is no reason to be concerned about water getting into the electronic components inside.


In order for Ivy to access the network for the first time, you need to scan the QR code displayed by the app on the screen when waking it up for the first time.
By scanning the plants with the Ivy app, Ivy will be able to identify their species; in the case, if it cannot identify, it will offer you the option to manually adjust the settings.
How it works: Scan the QR code - Access the network - Scan the plant - Identify the plant species - Finish

The intelligence of Ivy results from its use of a plant behavior tree. As Ivy learns through machine learning, it will become increasingly intelligent and sophisticated.
By connecting to a network, Ivy can perform its own OTA system updates. With time, the support for more plant species will grow, the number of expressions will increase, and the behavior tree will grow exponentially, making the planter even smarter.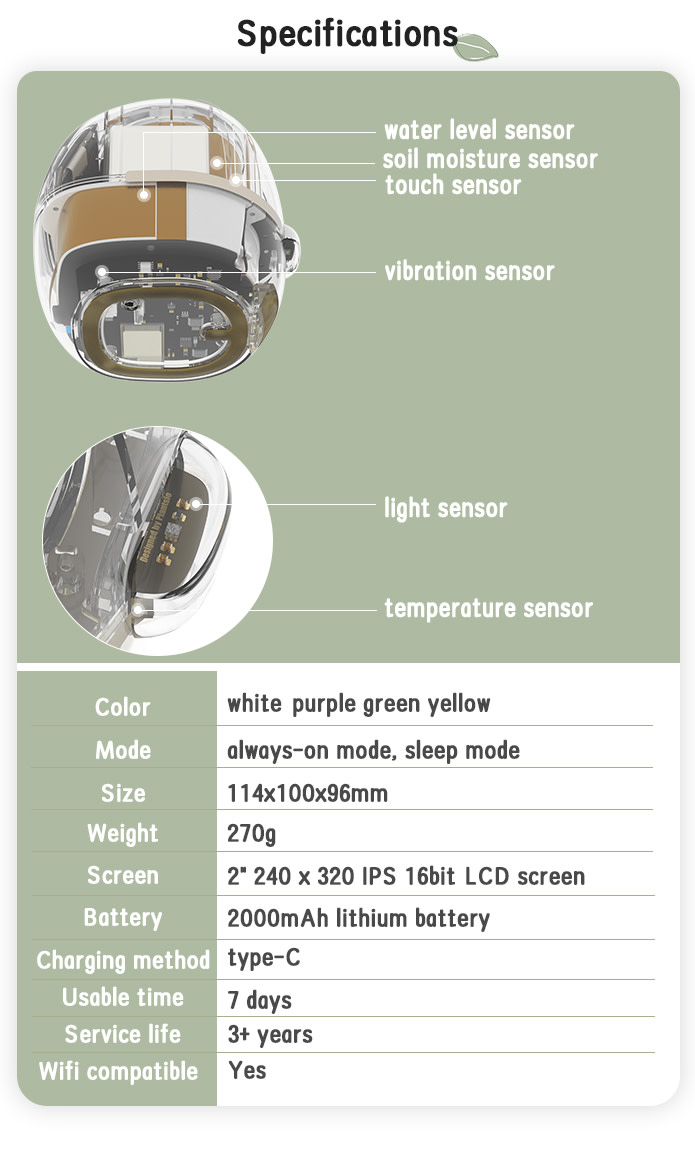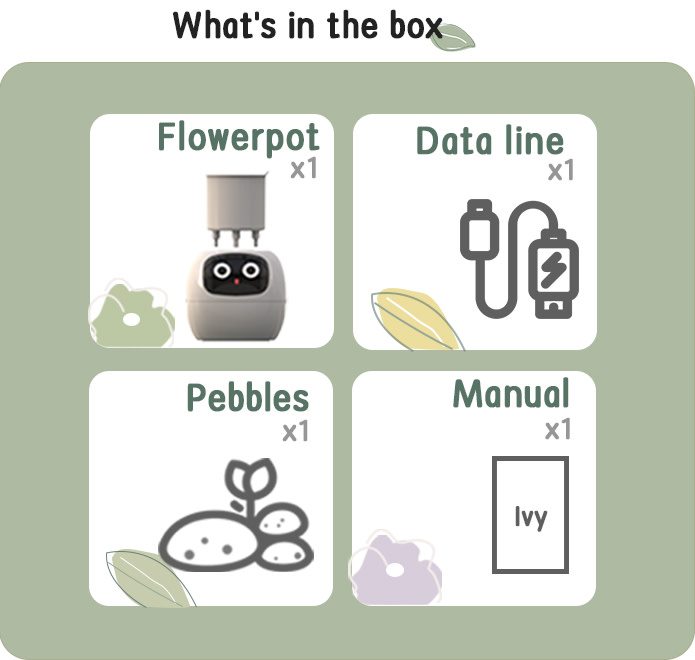 Shipping Policy

3-7 working days for most countries and districts (24 hours to process the order and additional 3-7 working days for shipping).

For remote districts it may take longer time.During peak seasons(like Mother's Day, Christmas) shipping might need additional 1-2 working days to ship
Warranty & Note

We will examine all the products before shipping them to your location, so we are 99% sure that everything is perfect and no missing parts.

However, we hope that you can understand the product might travel a long time then arrive in your hand, so it might be damaged during this traveling.

Don't be angry! Just send us a message or email, and we will try our best to solve your issue. All the messages will be replied to within 24 hours, so thank you for your support and understanding.
Share